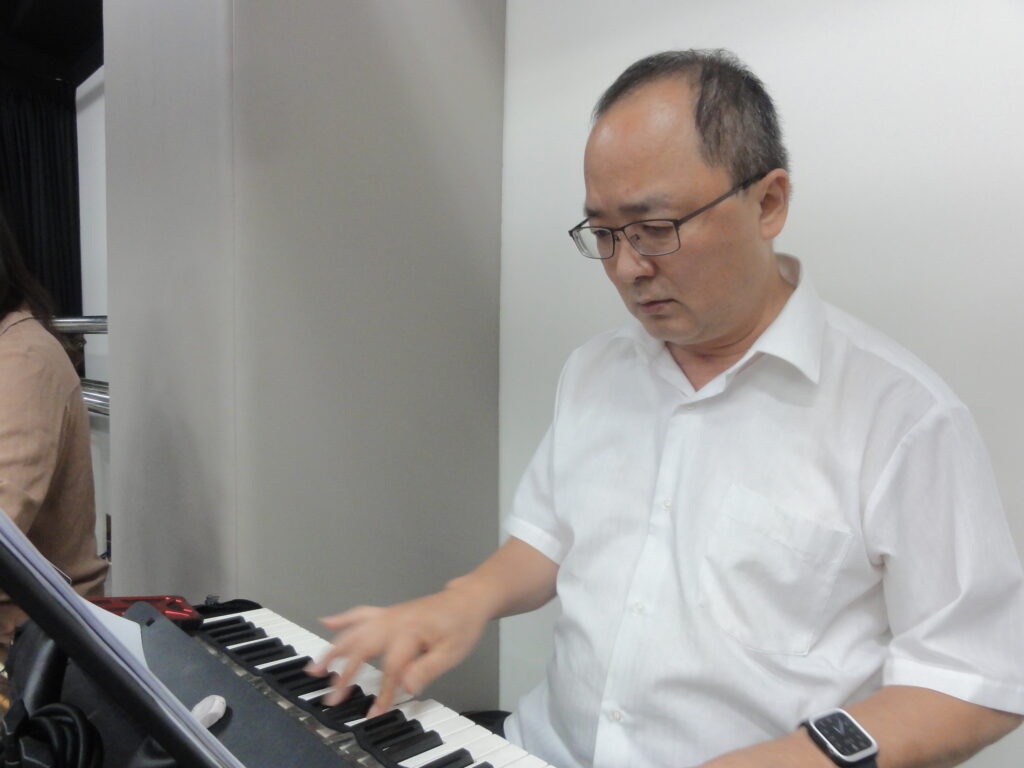 He Yu-Guang, Resident Musician
He Yu-Guang is Yi-Shin's resident musician for the string and wind band. Major in electronic keyboard, he used to work in various piano bars in Taipei and is a composer, vocal designer, and music arranger. Having versatility in music style, his works are rich in layers and emotions. Whether it's a cultural-related performance or an outdoor Taiwanese opera show, he masters both traditional theater and newly-created productions. He has achieved multiple times in building the tension in drama while playing pieces for characters that made a great impression on the audience's mind and tugged at their heartstrings.
【His Representative Works】
★ Yi-Shin Taiwanese Opera
"Tears of A Hero, " "Splinting Mountains for Saving Mother, " "The Legend of Garuda, " " The Beggar and the No. One Scholar," "Buying of an Official Post," "Liao Tian-Ding, " "Where is Mackie, " " The Genius Doctor, " "To Search for Dragon's Tears," " The Legendary Swordsmith – Ou Ye-Zi, " " Heart of Tea, " "Missing Home"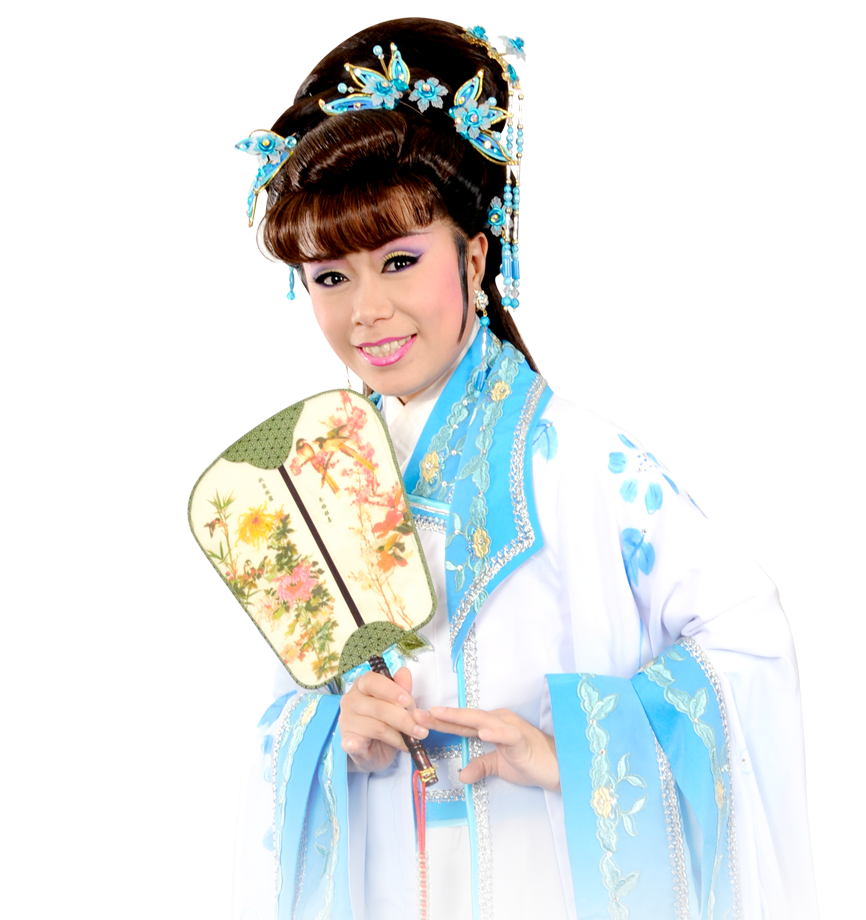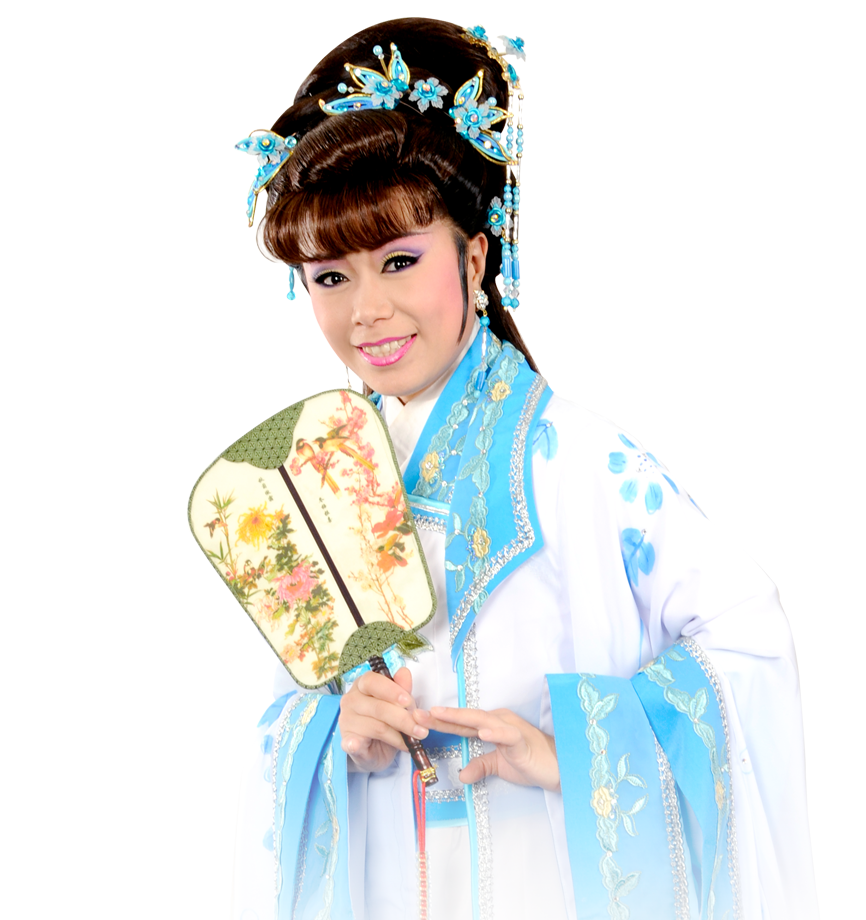 Sun Li-Ya, Dan (Female Character)
The 2nd daughter of Mr. Sun Rong-Hui, Sun Li-Ya grew up in a theatrical family. Nurtured in such an environment, she has a great interest in Xiqu (traditional Chinese theater.) She likes to spend time with her father, Master Sun Rong-Hui, and the preserver of Taiwanese Opera, New Taipei City Traditional Performing Arts, Ms. Hong Ming-Xue, and learn and observe their experience in performing and wisdom and later transformed it into energy that drives her to keep improving herself. For years, she has performed Taiwanese operas with Yi-Shin Taiwanese Opera Troupe and played characters including the smooth talker, Wang Po in "Wu-Song Slays His Sister-in-Law," Wang Xue-Fei, a dan (female role), who was forced to break up with her lover in the "Lotus Song," the free-spirited maid, Hua Ye-Cai in "Hazardous Games around Hearts and Arrows, " and Xu-Xian's sister who was old but still took care of her family in the " One Thousand Years." Her acting style is volatile, and she does not restrict herself when it comes to choosing characters.
Her lively and intelligent interpretation of her characters has always been a highlight in the plays she took part in.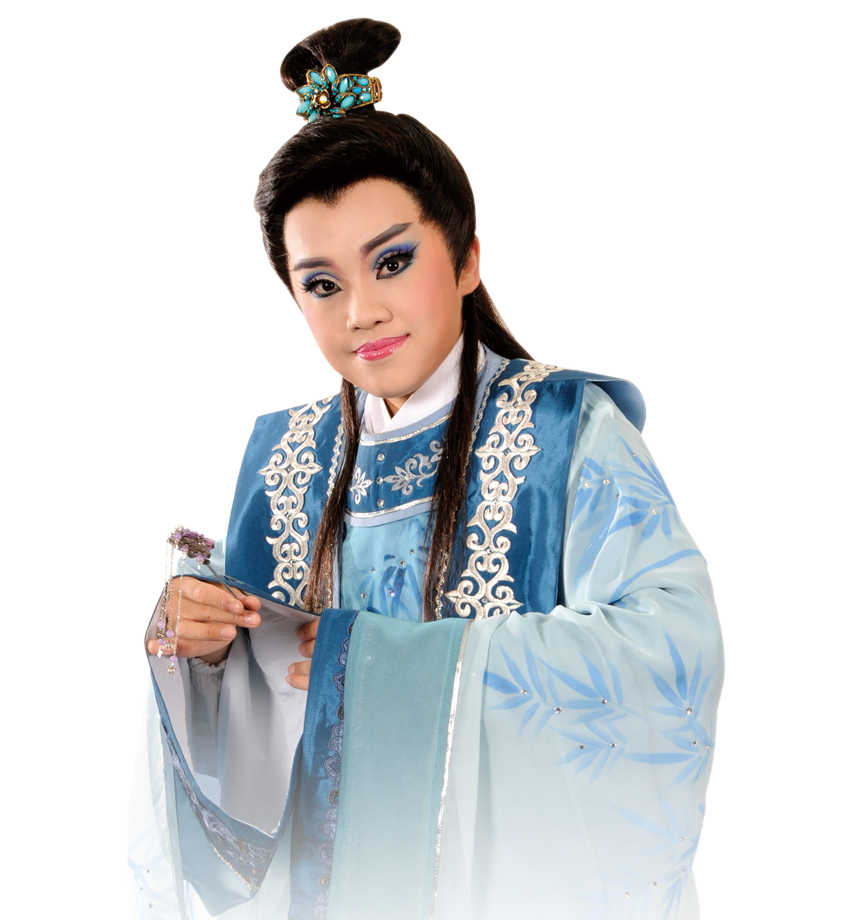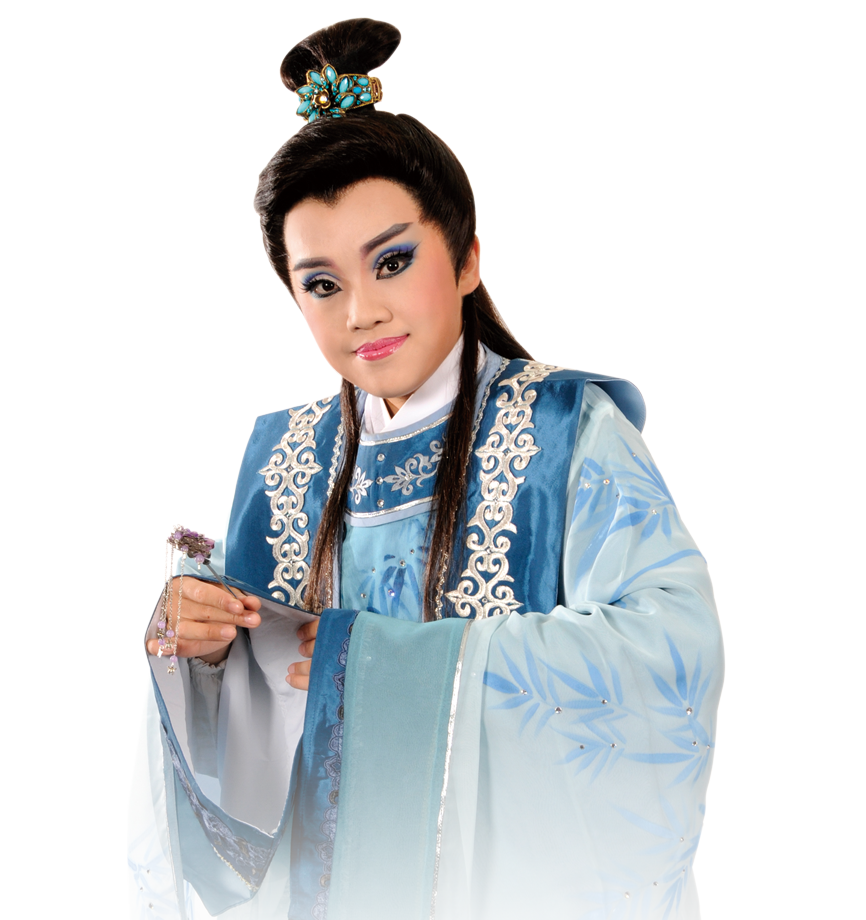 Lin Quan-Fei, Sheng (Male Character)
Lin Guan-Fei has always been focusing on playing sheng (male characters) since studied at the Taiwanese Opera Department at National Taiwan College of Performing Arts (formerly known as National Fu Hsing Dramatic Arts Academy) at the age of 12. After graduation, she furthered her study at the Department of Theater Arts, Chinese Culture University. She joined Yi-Shin in 2008 and has since stepped into the world of outdoor Taiwanese opera performances. She has played main characters in Yi-Shin's productions in recent years. Her clear and expressive voices, exquisite postures, handsome looks of male characters, and quick and smart reaction have earned her a broad fan base as well as recognition from the audience. She was selected as a traditional art trainee at the "On-Group Training Program by the National Center for Traditional Arts." She is now one of the key performers of Yi-Shin and excels in sheng (male characters). For years, she has played main characters in Yi-Shin's productions and plays serious or funny roles. Despite the differences in the characters she plays, she always manages to demonstrate the different sides of these characters and inspire awe in her audience. Her representative characters include the never-giving-up His Highness whose throne was taken away, Ji-Guang in "Assassin Stories – Hidden Sword", Shen-Chun who was filled with rage but still insisted on taking care of his young sister in "The Heart of Blade, " and Xu Xian who was converted to Buddhism but seemed to have become a sura the moment he saw the white snake.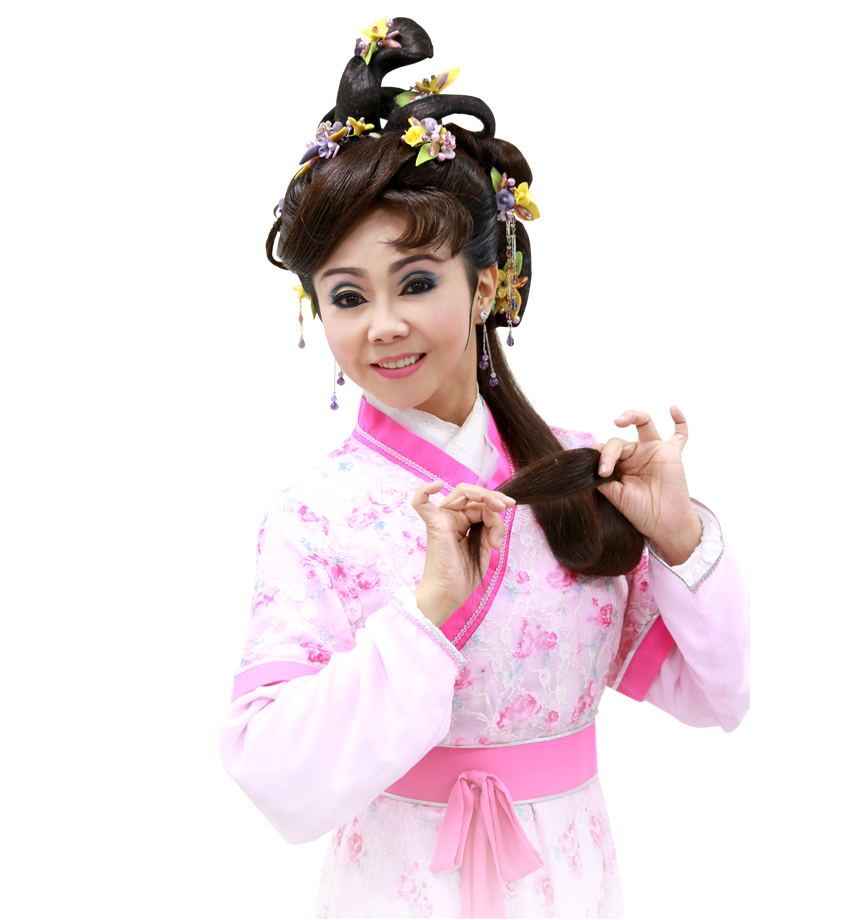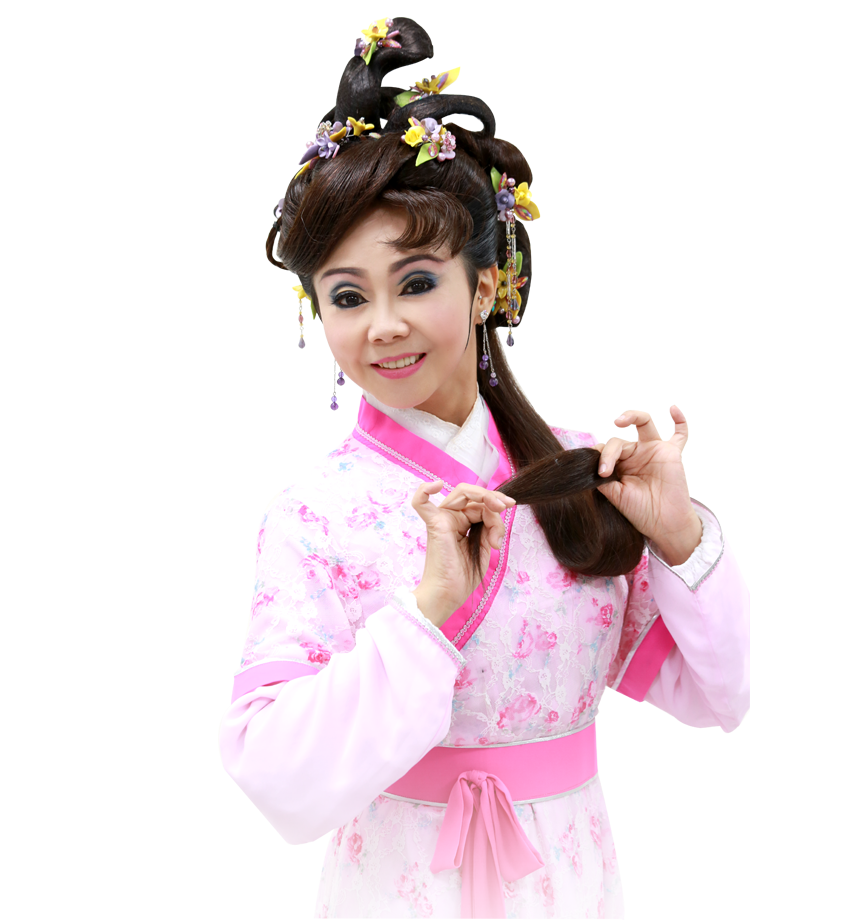 Tong Jie-Yu Dan (Female Character)
A performer of dan famed for her beautiful voice, Tong Jie-Yu got into Taiwanese opera because of the best kuo-dan (tragic female character), Ms. Liao Giong-Zhi. Tong, who has been in the industry for nearly 20 years, is major in Dan. With her passion for acting and an attitude to treat every character she plays seriously, she plays roles of different types. Her looks as a dan are sweet and cute, and her voice is clear and bright. She created many round characters with her skilled singing and great interpretation of the characters, making a good impression on the audience. Since her role as A-Mei in " Liao Tian-Ding " that received good responses in 2009, she has played several main characters that required great skills in acting and singing in several traditional Taiwanese operas, including the evil queen Yan Zhao-Ni who helped her husband to usurp the throne in "Assassin Stories – Hidden Sword", Cui-Fen who became a reserved young wife from a young and naïve girl in "Heart of Tea", Concubine Li who required lots of emotional shifts for her inner play in "Justice Bao Meets Empress Dowager, " and Pan Jin-Lian whose love became hatred in the "Wu Song Slaying His Sister-in-law." She is an instructor for traditional art trainees in the On-Group Training Program.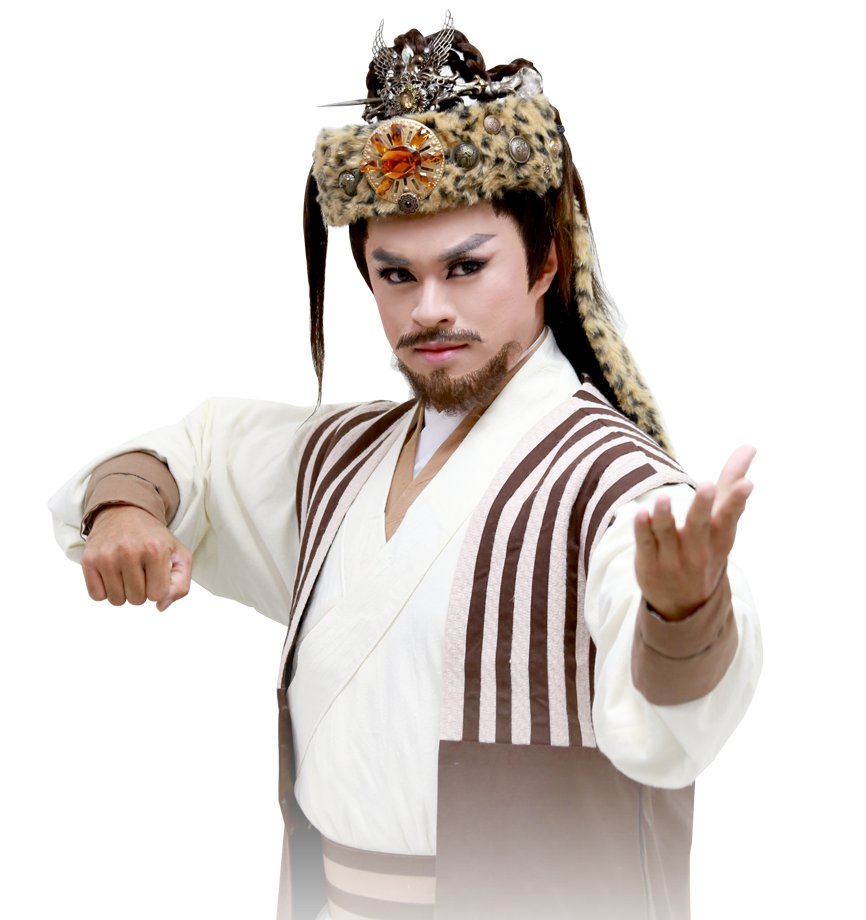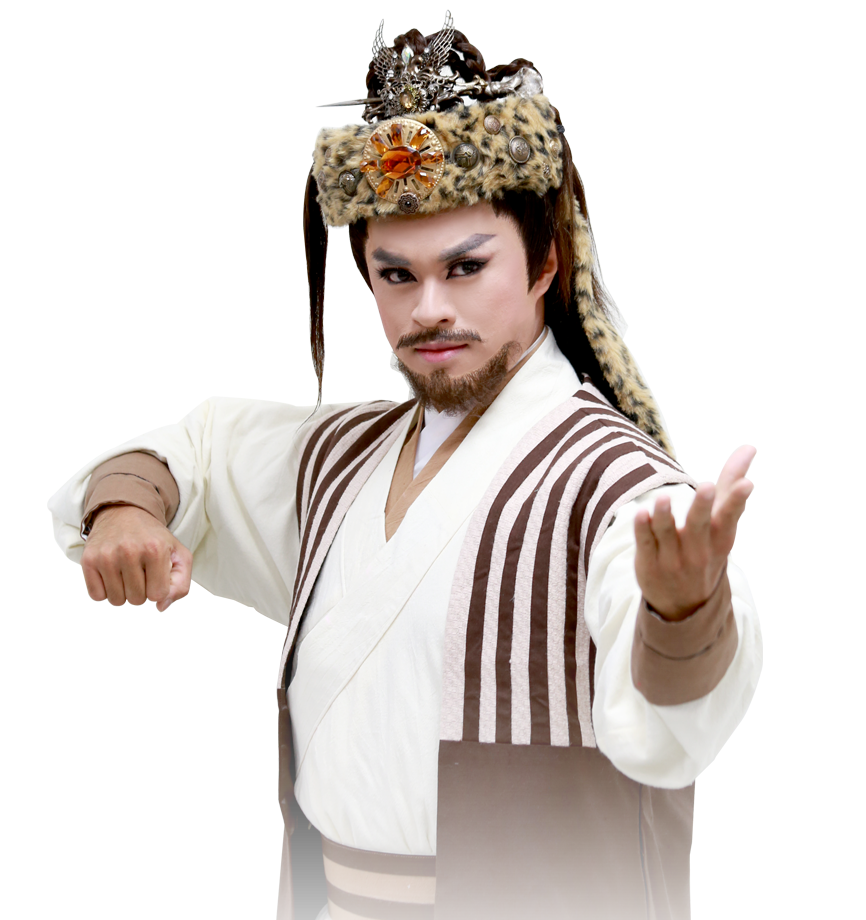 Ke, Jin-Long Sheng (Male Character)
Graduated from the Department of Taiwanese Opera, National Taiwan College of Performing Arts, Ke is skilled in singing and has good looks and posture.
He has been working with Yi-Shin Taiwanese Opera Troupe for years and always manages to attract the audience with his acting and skills, receiving big applause from the audience. He is indeed a promising actor in the younger generation. Meanwhile, Ke is the successor of Master Sun Rong-Hui, founder of Yi-Shin Taiwanese Opera because he has played many of Master Sun's signature characters in recent years, including Wu-Song, wushan in " To Fight Viciously in the Lion Hall" from
"Wu Song Slaying His Sister-in-law, " Wu Zi-Xu with a beard in "Assassin Stories – Hidden Sword, " Wang Tian-Ba, the villain, and Di Wu-Jiang, the caring brother of Dong Xian in "Duan Xiu" in 2013, Li Han-Min, the corrupted official in "Liu Ming-Chuan" in 2014, and Duan Ju-Zhen, Xie Xiao-E's finance in "The Heart of Blade ." A versatile performer, Ke plays both good and evil characters well, which guarantees many possibilities for his career. A promising performer, indeed.